Humane society of morgan county
Frequently Asked Questions
Are you a kill shelter?
No. We are a non-profit rescue organization and a no-kill shelter.  We pull the majority of our animals from high kill shelters. We do take owner surrenders on a limited basis, but helping the dogs and cats at surrounding animal control facilities are our first priority.
How long do most animals stay here before being adopted?
Deleted: It is hard to say how long an animal will be here before it is adopted. Puppies and kittens are usually adopted fairly quickly, staying here a month or two at most. Adult dogs and cats often stay here for several months before being adopted. All of our animals will stay with us until their forever home comes along. We have had animals for over a year before. All animals coming into our care are required to go through an "intake" process prior to being made available to the public for adoption. Some of the animals you may see posted on our Facebook page and here, are currently undergoing medical care and are not yet available.
Why can't you take strays?
The State of Georgia does not allow any rescue to take in lost, stray, or abandoned animals. These animals must go to Animal Control in the county they are found in.
City of Madison Animal Control – 706-342-9604
Morgan County Animal Control – 706-752-1195
Why is the adoption fee for some animals higher than others?
Adoption fees are based on age, breed and medical considerations. Our current fee schedule is listed below:
Cats And Kittens
0-12 Months = $100
1-8 Years = $75
Over 8 Years = $50
Purebred cats and kittens may be subject to special pricing.
Mix Breed Dogs
0-12 Months = $200
1 -8 Years = $175
Over 8 Years = $150
Purebred And Designer Breed Dogs
0-12 Months = $275
1-8 Years = $275
Over 8 Years = $150
Medical and Special Needs
We have rescued dogs and cats which require additional medical care or that have special needs that are not life-threatening. In these cases, we may require a higher fee to help recoup the costs of their care while at our rescue.
Do you offer any Discounts?
We are fortunate at this time to be partnered with The Rotary Club of Morgan County and Pets Love Vets. They have received a grant for Military Veterans in our local area that allows them to be able to adopt pets from Humane Society of Morgan County at no cost to the Veteran. (Once the funds for the grant are exhausted, there may be a period before the next grant cycle that the adoption fees are not covered. We will let you know at the time of adoption if there are funds available.
What does the adoption fee include?
All animals are up to date on vaccines and dewormings, micro-chipped and spayed or neutered. Adult dogs will be heartworm negative (unless otherwise specified), and adult cats will be FeLv/FIV negative. Some animals will require more vaccines depending on their age and amount of time they've been at the shelter.
Can I bring my dog in for a meet and greet before adopting?
All dog vs dog meet and greets must be scheduled with one of our experienced staff or volunteer members. Only applicants who have already been approved will be able to schedule a meet and greet for their dog(s).
When can we adopt the dog or cat we applied for?
Only applicants who have been pre-approved are authorized to adopt our cats and dogs. All adoptions must be scheduled in order to dedicate time to ensure your adoption process goes smoothly.
Is there a trial period?
We want adopters to be confident in their decision prior to adopting. It is very stressful for the animals to go from the shelter to a home, and back into the shelter. We do everything in our power to help potential adopters make sure the dog/cat they have chosen is a perfect fit prior to taking them home. We do our best to match the ideal animal with the right family. We do provide a 15 day return period for animals under 6 months of age and 30 day return period for animals over 6 months of age. If the animal is returned during this period your adoption fee will be refunded via check by mail.
Why can't I meet the animals in quarantine or have information on them before their availablity date?
Animals currently in a quarantine status are not available to the general public. These dogs and cats are undergoing or awaiting medical, behavioral, or other types of evaluation or treatment. If and when these animals become available to the general public, we will post their info and pictures on
Petfinder.com
,
Rescueme.org
and our
Facebook
page. Applications submitted for animals not currently available will be processed without guarantee of adoption.
Do the animals ever get out of their cages?
Yes! All of our animals are rotated out of their kennels throughout the entire day. Exercise is very important to keep everyone happy and healthy. Our dogs often go on walks throughout the day as well as being out in the yards. Our cats are kept in the Available Cat Room and are let out in the afternoons to socialize and play together. If you would be interested in becoming a volunteer, you would be authorized to walk our dogs to provide much-needed socialization through "doggy dates". Please inquire by emailing [email protected]
How do you know what breed they are?
We make breed guesses based on appearance and general likelihood of breed (picking more common breeds as opposed to exotics), however, numerous studies have shown that guessing breed on appearance is a stab in the dark at best. We highly encourage you to look at each pet as an individual when considering adding to your family. Generally, the most important factors are size, personality, energy level, age, and "shedding" level. Please also note, nearly all of the dogs at the Humane Society of Morgan County do not arrive with breed papers. We cannot make any definitive determinations on breed or breed mix, only guess based on appearance and coat type.
'Do you have any hypoallergenic dogs?
We have found that there is a lot of misconception about hypoallergenic dogs in general. Here some research to consider:
"There's no such thing as a hypoallergenic dog breed, although some individual dogs may cause fewer allergy symptoms than others. Many people think that pet allergies are caused by a dog's or cat's fur, but the real source of pet allergies is often a protein that's in the saliva and urine of dogs and cats."
We encourage any sensitive individuals to plan to spend some time with the SPECIFIC pet they are interested in adopting prior finalizing the adoption.
Here's the full link:
http://www.mayoclinic.org/diseases-conditions/pet-allergy/expert-answers/hypoallergenic-dog-breeds/faq-20058425
And here's an additional link from the US National Library of Medicine National Institutes of Health from a landmark study funded by the National Institute of Allergy and Infectious Diseases, R01 AI50681, and approved by the Henry Ford Health System:
https://www.ncbi.nlm.nih.gov/pmc/articles/PMC3680143/
Please also note, nearly all of the dogs at the Humane Society of Morgan County do not arrive with breed papers. We cannot make any definitive determinations on breed or breed mix, only guess based on appearance and coat type.
Do you have dogs that are Kid Friendly?
While we spend some time getting to know the animals located here at the Humane Society, we do not test dogs or cats with children as we don't keep any "test children" in the back.  As such, we can not make any guarantees as to the behavior of dogs or cats. I have attached some resources for you about child/dog safety to help as well.  We encourage you to make your children a part of the adoption process and bring them with you to meet potential new family members.   Articles:https://positively.com/animal-advocacy/dog-bite-prevention/child-dog-safety-guide/https://positively.com/dog-behavior/new-dogs/introducing-a-new-dog/introducing-dog-to-children/
Are they house-trained?
We cannot guarantee any of the dogs are 100% house trained. Even well-mannered dogs will exhibit some unwanted behaviors within the first 30 days of changing environments and learning new routines & schedules. Also, dogs here are kenneled or in a play yard or on a walk, which is not the same as loose in a home. 
It is best to assume some house training and behavior modification will be required once the dog is adopted. We are happy to share with some tips & training resources on helping the transition go as smoothly as possible.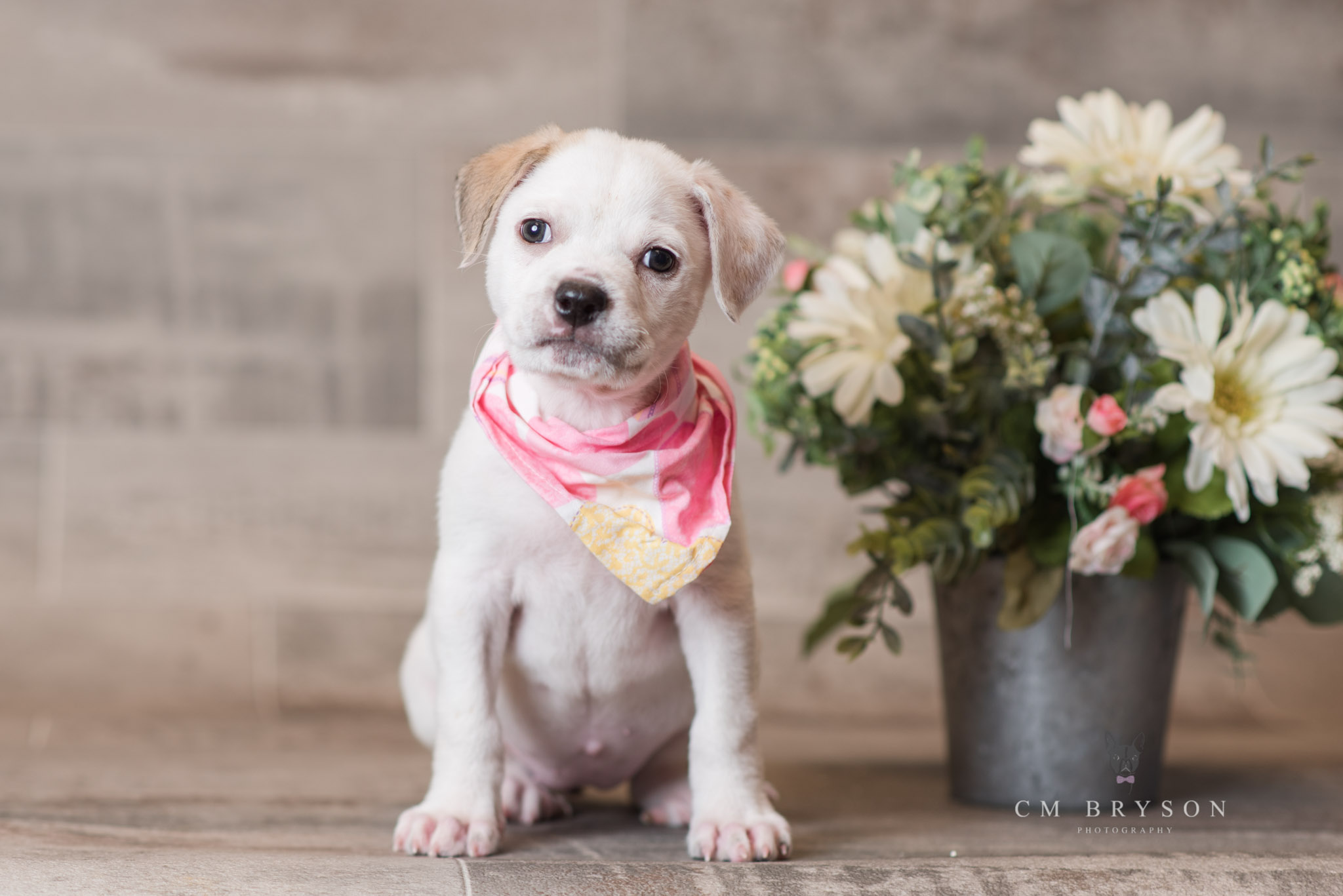 Submit your questions:
If you have questions that we did not cover here, please e-mail us at
[email protected]
.